Earth Connections
I offer one to one and small group sessions out on the land where we connect with Mother Earth, the elements and living energies. This may involve giving healing to the Earth, our planet and ourselves and can include ceremonies and short meditations.
I share my experience and knowledge of how to connect with the energies all around us and to give and receive the energy in reciprocity.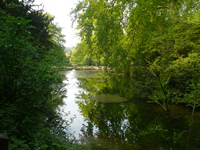 This is an opportunity to deepen your connection with nature and all living things, bringing you back to a place of peace and balance.
These sessions are run on an ad hoc basis so please call me to find out more. They are based predominantly in the Surrey and Sussex areas of England.

For further information please call me on 01306 882229 or 07790 614448. I look forward to speaking with you soon. You can also e-mail me here.