Contact Judith Cobby at Healing-Inspiration
Thank you for visiting my website. Please take a minute to read the Site Terms below.
For further information, prices, or to make an appointment, please telephone me on 01306 882229 or 07790 614448.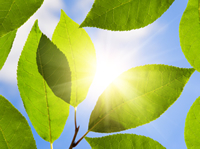 You can also e-mail me here.
I look forward to hearing from you soon.
In all you do please follow the path of your heart.
Love and blessings.

Site Terms
Please note that Healing Massage does not take the place of conventional medicine. Always consult a GP for an acute or infectious condition and for problems of urgent concern.
The nature of Mind & Body Healing, Chakra Sensing and all Shamanic Healings are experimental and no specific outcomes can be guaranteed. The contents of this site do not constitute advice and should not be relied upon in making or refraining from making any decision about your health. The views and descriptions given on this site are purely my own and should be viewed with your own discretion.
Thank you for taking responsibility and care of yourself.


Links
Detailed below are links to some websites you may find interesting and helpful. I have also included the sites for the professional organisations I belong to.
Chalice Well, Glastonbury
Cygnus-Books for Mind, Body and Spirit
Professional Organisations
The United Kingdom Association of Humanistic Psychology Practitioners (UKAHPP)
The Association for Humanistic Psychology in Britain (AHPB)
The UK Reiki Federation